Security and Fairness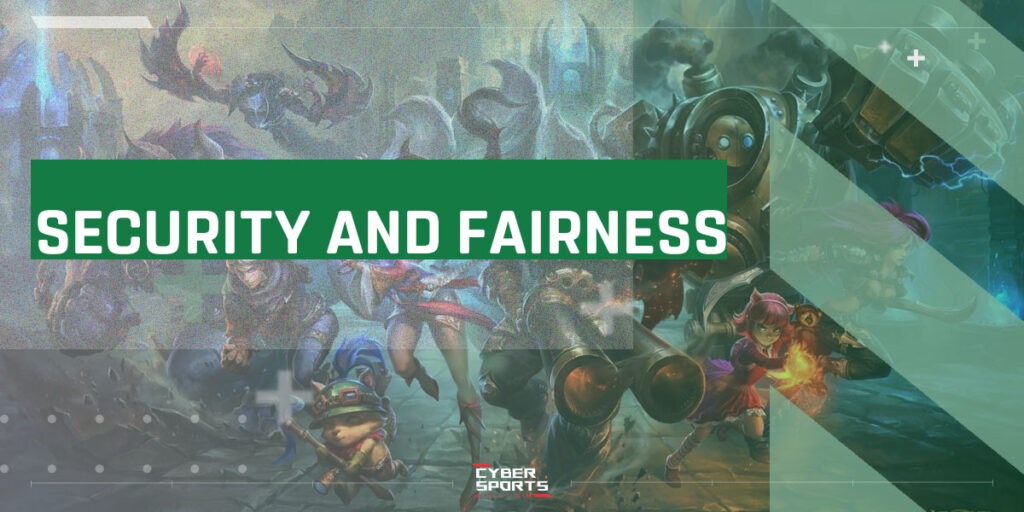 Unibet betting platform has been around since 1997 and has a proven record of protecting customers' interests. They are licensed and regulated by the MGA or The Malta Gaming Authority, Swedish Gambling Authority, and Estonian Tax and Customs Board. These are very well-respected online regulatory authorities in the online betting industry and are known for their strict set of rules and regulations. Only having their seal on the web-site is more than enough to testify operators' fair dealings.
Unibet also uses various security measures to provide complete security to its customers. These include 256-bit SSL encryption to protect the user from identity theft and hacking. The brand also has certifications and seals provided by several independent labs declaring the platform to be safe and secure. There are also tons of testimonies on the Internet of Unibet's fair play and justness. Overall, it is safe for us to say that Unibet is both reliable and fair when it comes to providing online betting services.
Bonuses and Promotions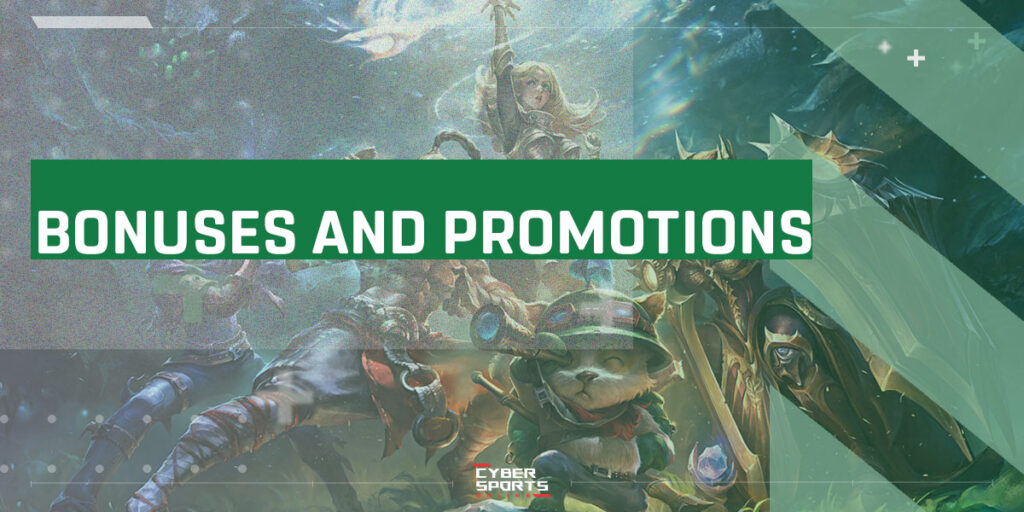 Unibet doesn't shy away from rewarding its customers with some of the best offers currently available in the market. The operator starts off strong by offering a tremendous welcome bonus for the new players signing up for the first time with Unibet. It's a 100% Match Up bonus provided on the first deposit of up to $25. It's a pretty straightforward process to claim a welcome offer as all you need to do is to:
Register for a new account with Unibet.
Make a deposit of $25 or less.
Get your deposited amount matched 100 by Unibet.
Note: The minimum deposit required for claiming the welcome offer is $10.
Wait, the bonuses don't just end here; rather, it's just the starting point as there are tons of daily, weekly, and monthly promotions for existing members as well. Here are the most generous of those promotions currently offered on Unibet.
Refer a Friend
Bring three of your friends or family to Unibet through a special referral link and get $120 of free bets. Your friends will have to complete the wagering requirements before you can claim the bonus amount.
Cash Out
Unibet allows you to cancel your bet at any given time before the match starts and get a full cash-out.
Game of Champions
Predict a number of matches, and if all of your predictions come true, you will get a chance to win a $25,000 bonus prize.
How to Place a Bet on Unibet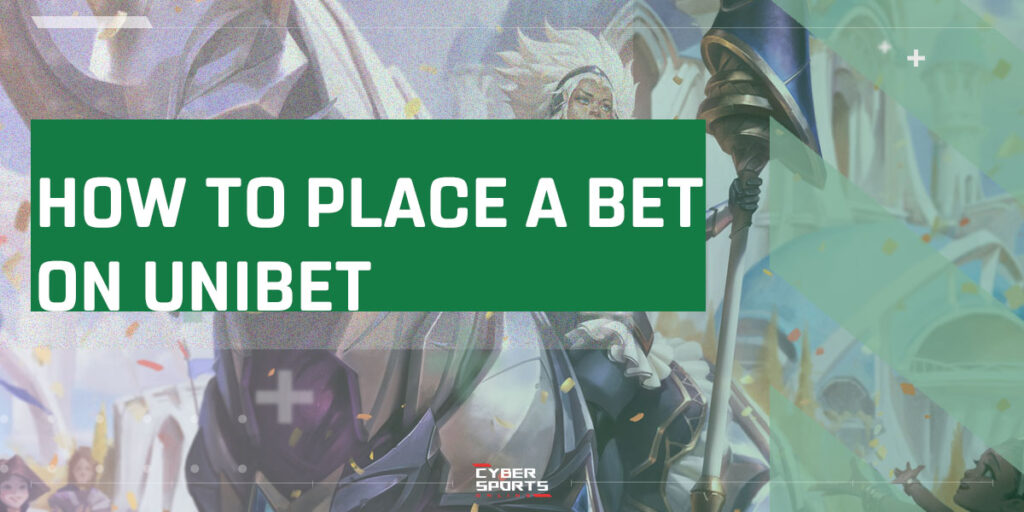 Uni is a top-end sportsbook that has carved a distinct position for itself in the online gambling industry. The website equipped with innovative features has gained huge numbers in terms of fans and sports, events, and betting markets. Placing a bet with Unibet is a fairly screen and easy process. Though new players might find it a little tricky to make their way to the end, Therefore, we came up with a detailed guide on how you can place your first bet with Unibet.
1
Sign Up With Unibet
For the first step, you need to click on the Register button and fill-up the form by providing your first and last name, gender, date of birth, and email and click on the Continue button. On the next page, you will be asked to provide your address, postal code, country and contact number and choose your username, password and security question and click on the Continue button again and move to the next page, but before make sure to tick the T&C check box.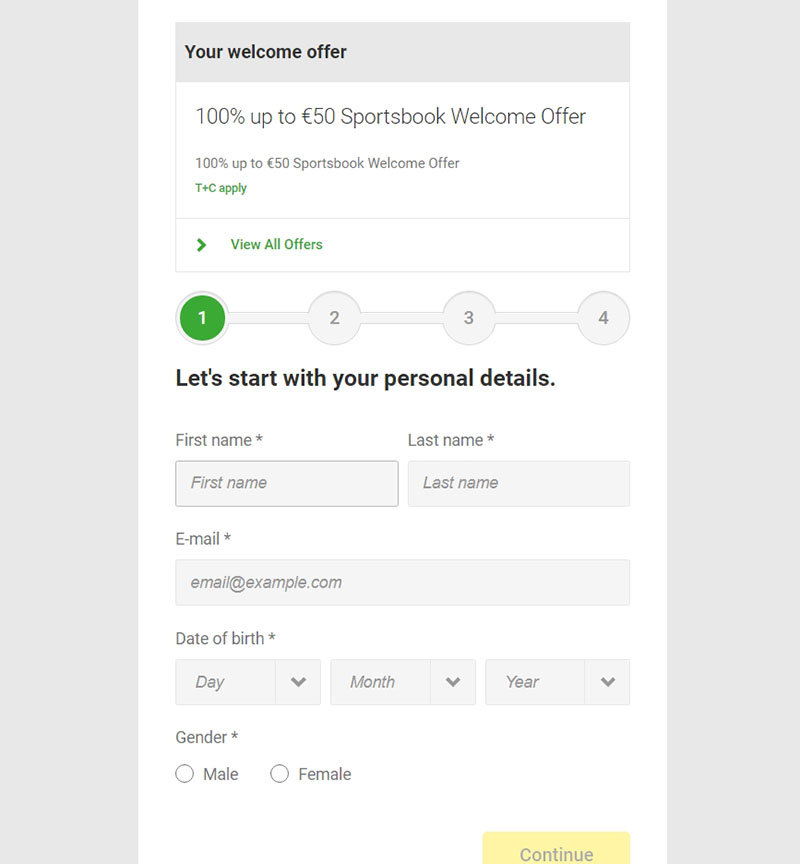 2
Make a Deposit on Unibet
After completing the registration process, you will be redirected to the Cashier section to make your first deposit with Unibet. You can start by selecting a payment method (Debit/Credit or eWallets). After selecting the preferred payment method, now you'll have to enter your banking details; for example, in case you have selected the Debit Card card option, you will have to provide the name, card number, expiry and the three digits pin given on the backside of the card. After filling in the details, click on the Continue button and enter the desired amount for the deposit and click on the Continue button, and the funds will instantly be debited into your casino vault.

3
Search for eSports
By now, you'll have funds available in your casino vault, and the next step is to locate the game on which you want to place your bet. You can do so either by browsing to the eSports section or searching for a game by its name in the search bar. Select your favorite game from the results and navigate to the next page.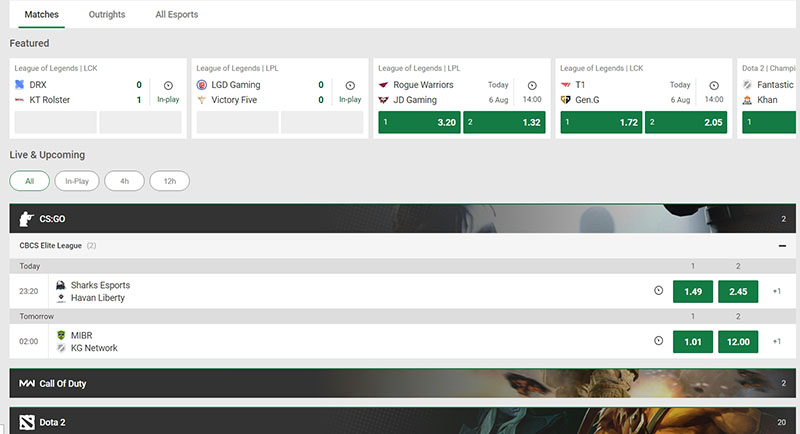 4
Place Your Bet
Now it is time to start placing your bets. Start by entering the amount you wish to stake in your Bet Slip appearing on the right-hand side of the screen. Pick a market from the options appearing on the top of the games table. Pick your odds and click on the "Place Bet" button to complete the process. You can also combine your bets by simply clicking on the odd prices, and your bet slip will be added accordingly.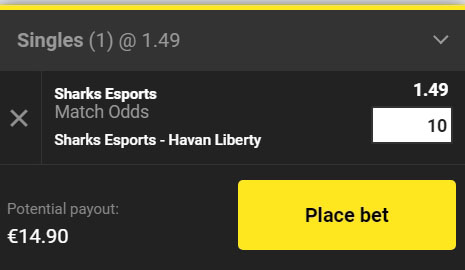 Now, wait and watch what fate has to offer for you.
Mobile Version and PC Version of Unibet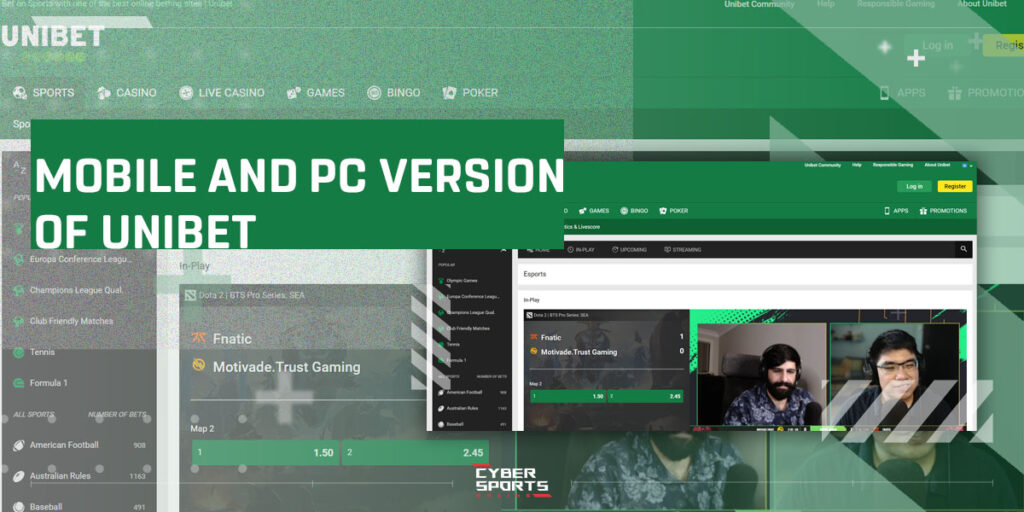 Unibet site is built on an intuitive platform to deliver cross-compatible services through multiple channels, including Desktop and Mobile platforms. The website is accessible through all major browsers such as Google Chrome, MS Edge, Safari, Opera Mini and Firefox and others. Every punter wants to punt on a site that offers a seamless betting experience, easy navigation and most importantly, convenient withdrawals. We are glad to admit that Unibet ticks all the right boxes and will not disappoint as soon as you sign up. The website features a simple yet intriguing design with a very responsive and convenient layout. All of the buttons and sliders are crisp and highly optimized for a fast response. The sections are carefully pinned with the major ones (Promotions, Games and Markets) appearing on the top menu, while the trivial ones can be found hidden inside the extractable menu provided on the left-hand side. Overall the website delivers a complete and comprehensive betting experience to everyone visiting it.
In these modern times, when everyone carries the whole world in their pockets, it's very important for online betting platforms such as Unibet to make their services accessible through smartphones. Thankfully, Unibet stays on top of our expectations as they deliver a cross-compatible platform that is accessible through multiple mobile devices; Android, iPhone, iPad, Tablet. All you need is a smartphone and Unibet app to start placing your bets on the go.
The team behind Unibet has invested a lot of money and effort in order to enhance the mobile betting experience, and after using their mobile services, those efforts are quite evident. The mobile website provides you with complete control over your betting profile, whether you want to place a bet, contact customer support, or make a deposit or withdrawal. The only improvement we could think of was the banking options. As some require, you complete a couple of steps from the desktop website before undertaking a transaction. Otherwise, the Unibet mobile version has the same possibilities open to players as on a desktop or laptop.
What eSports Games Can You Bet on?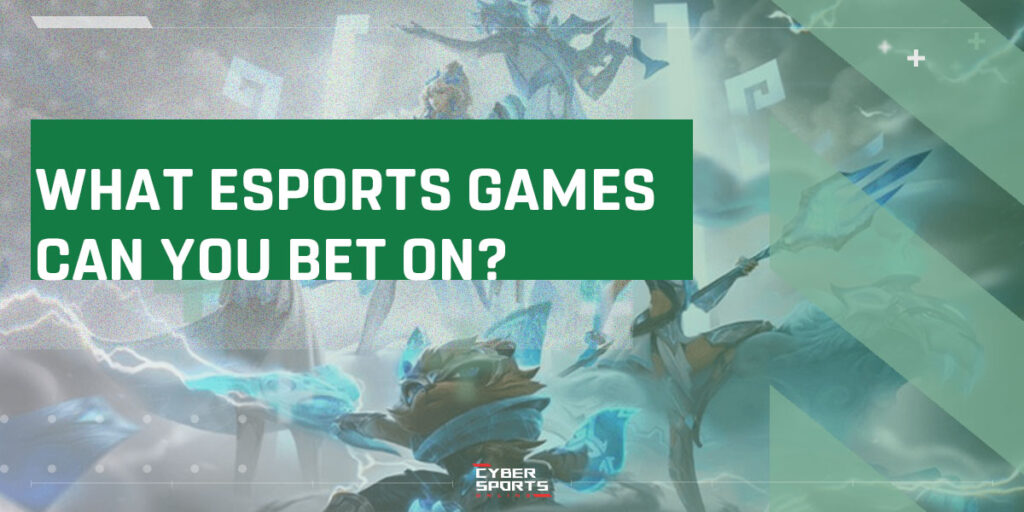 Unibet offers markets on all the major eSports tournaments taking place in League of Legends, Dota 2 and CS:GO, as well as StarCraft and King of Glory. There are also few markets available on Valorant, the brand new first-person shooter game published by the famous Riot Games International.
Unibet provides betters with a chance to place wagers on multiple disciplines, including Match Winner, Map Winners, Team to X Kill and many others. Players are allowed to take advantage of the accumulator bet to combine multiple bets onto a single slip. Another exciting aspect here is the live streams allowing players to place their bets as the game proceeds.
How to Deposit and Withdraw Funds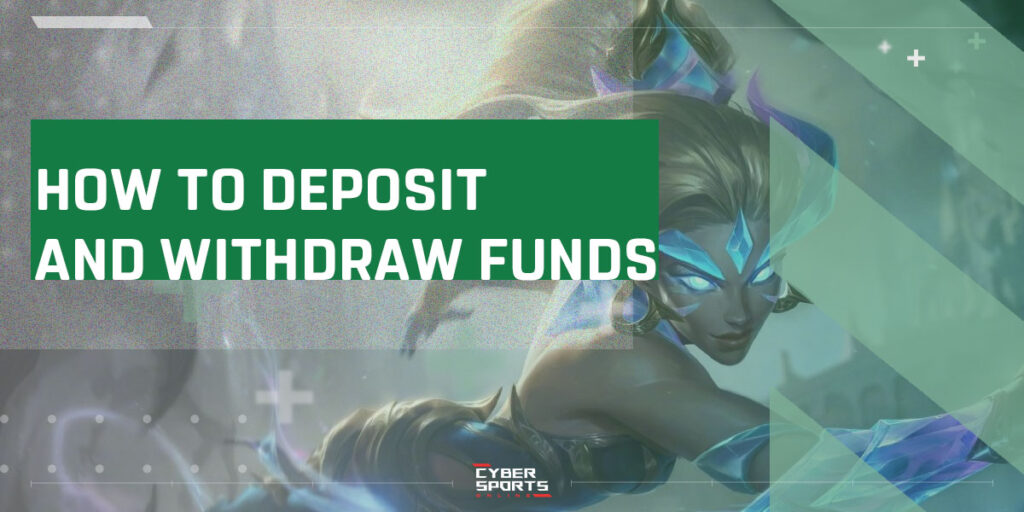 Unibet provides some of the fastest, most reliable banking options. You can make payments and cash your payouts through all branded Debit & Credit cards, Virtual Vouchers, eWallets, and Bank Transfers. You'll take advantage of the instant deposits and get faster withdrawals within a few hours without any hustle.
Let's check out a detailed breakdown of banking options available on Unibet, along with deposit and withdrawal guides.
Unibet Deposits
Players can choose between the following for the deposits on Unibet.
Debit/Credit Cards: Visa, MasterCard
eWallets: Skrill, Neteller, Ukash,
Virtual Vouchers: PaySafe Card, Maestro
Online Banking: Bank Wire Transfers, Trustly
Steps required for making a deposit on Unibet are as follows:
1
Login to your Unibet account.
2
Go to the banking section by clicking on the available balance.
3
Select "Deposits" from the options.
4
Select the desired payment method and enter the required details.
5
Enter your desired amount for the deposit and click on the Deposit button to complete the payment.
Deposits here are instant regardless of the method you choose to process your payments. Unibet doesn't charge any fees for deposits, and there are no deposit limits as the operator allows the users to set their daily, weekly and monthly limits by themselves.
Unibet Withdrawals
Following are the options users have when it comes to withdrawing funds from Unibet.
Debit/Credit Cards: Visa
eWallets: Skrill, Neteller.
Online Banking: Bank Wire Transfers, Trustly.
Steps required for making a withdrawal from Unibet are as follows:
1
Login to your Unibet account.
2
Go to the banking section by clicking on the available balance.
3
Select "Withdraw" from the options.
4
Select the desired payment method and enter the required details (you may also have to provide a copy of a relevant document to prove your identity while making your first withdrawal).
5
Enter your desired amount for the deposit and click on the Withdraw button to complete your request.
Тhе minimum possible wіthdrаwаl from Unibet vault is $20 while the highest amount that players are allowed to rеquеѕt is $50,000 реr transaction. Ноwеvеr, VIP members can enjoy higher daily and monthly withdrawal limits.
Players аrе nоt сhаrgеd аnу аddіtіоnаl fееѕ while making a deposit or withdrawal from Unibet. Hоwеvеr, аnу fееѕ аррlіеd bу рауmеnt рrоvіdеrѕ аrе thе рlауеr'ѕ rеѕроnѕіbіlіtу.
Support Unibet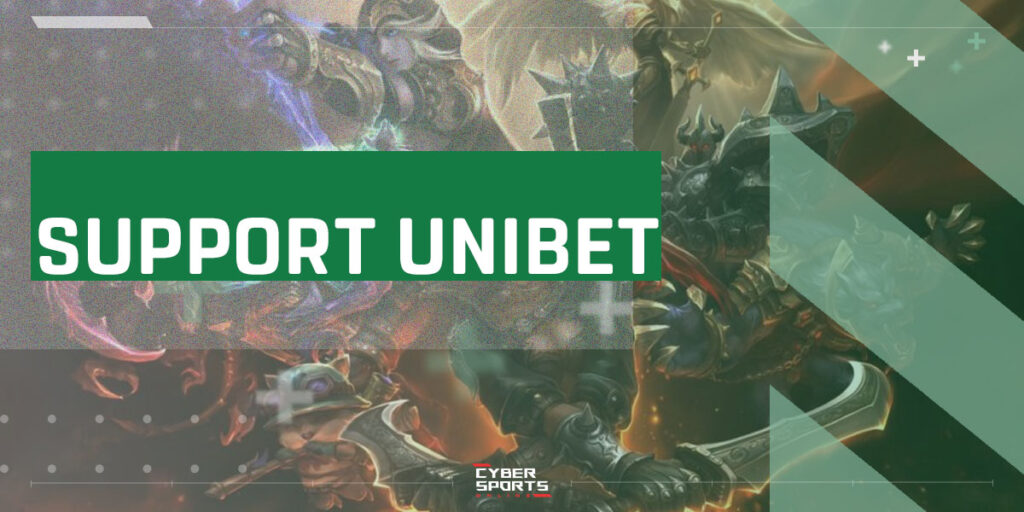 Lastly, let's have a quick look at the operator's customer services and conclude our Unibet review. The operator has made their customer services available through all the major channels.
Firstly, a comprehensive FAQ section covers most of the basic questions regarding payments, login in, signing up, and many others. Though if you can't find the relevant answers, there is always an option to a live chat session with highly trained customer support agents. The live chat feature is available 24/7 on the website and also on the native application. If the issue still persists, you can write a long email with all of your questions and send it [email protected]. You can also contact Unibet customer services via telephone by giving them a call at 356 234 316 10 and +356 213 335 77.
While writing the review, we had a chance to get in touch with Unibet support through live chat and found them highly friendly and responsive even though we were not their regular customers.