The main web-site is powered by NetEnt, which is known as the Pablo Picasso in the world of gambling arts; therefore, you can accept some stunning graphics on the platform. Microgaming and NetEnt provide the majority of the slots listed on the casino. In comparison, the live casino section is powered by Evolution Gaming, where players can take a punt on live tables streaming live from Royal Panda HQ. However, BetConstruct is the software behind Royal Panda's stunning SportsBook services. Here the fabulous panda offers some excellent lines and odds on various sports, including Cricket, Boxing, MMA, Football, Soccer, and many more. Besides, there's also a well-put range of eSports games; CS:GO, LOL, King of Glory, and eFootball.
Royal Panda welcomes punters to the network with their arms wide open. For now, the Welcome Bonus at Royal Panda is only available for online casino players and not for SportsBook users. The fact remains that it is a 100% Cash Match bonus on first deposits of upto $200. To avail of the offer, players will have to sign up at Royal Panda casino and make a $200 or less deposit, and their casino vault will be debited by $400. Besides, 10 free spins will also be added as a bonus. Moreover, the second and the third deposits also get a 50% boost from the generous panda.
For SportsBook users, Royal Panda offers a free first bet after a user deposits for the first time. Besides, players can also take advantage of the weekly tournaments, where all they need to do is beat other players by winning more. The winners are declared by the end of every week, and the bonus amount will be debited directly to their casino vault.
If you want to raid the treasure, you'll have to become a member of the Loyal Panda program, where players are rewarded extraordinary rewards every day of the week for their loyalty to the club. Being a part of the club is very easy; just sign up and make a deposit, and you'll get 149 Loyal Panda Points. You can earn more points by playing for real money. The earned points can be traded for live cash, free spins, vacations, or anything available at the Loyal Panda Shop.
Royal Panda casino is licensed and regulated by the Malta Gaming Authority that is considered a seal of authenticity in online gambling. Besides, the games here are all tested and certified by multiple independent gaming labs. Moreover, the website uses the advanced SSL encryption framework to provide an end to end security to the users. Considering all of the facts mentioned above, we can say that Royal Panda is a safe place for players to take a punt on eSports games. To find out more, check out the complete Royal Panda review foro 2021.
How to Place a Bet on Royal Panda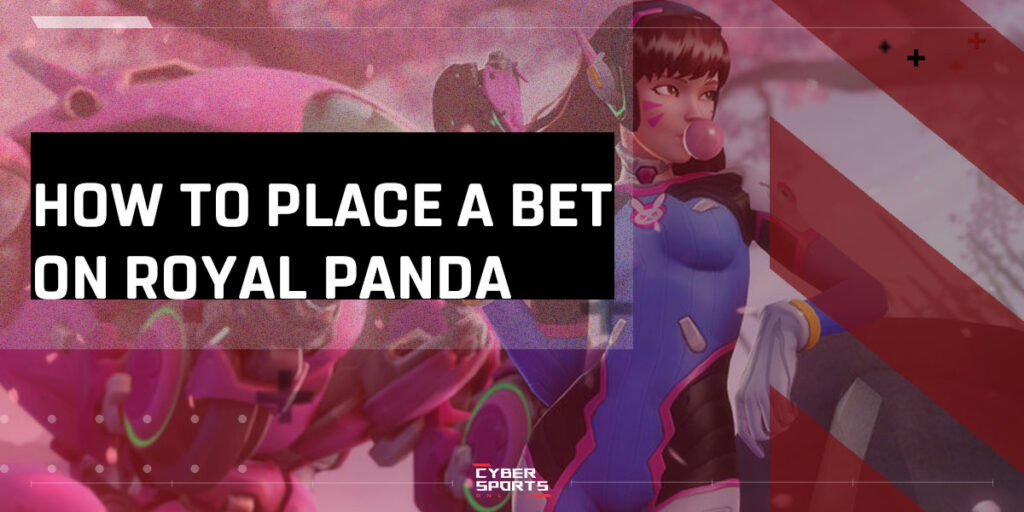 Placing a bet on Royal Panda is not only very easy but also a subtle process. Here is a complete, step-by-step Royal Panda betting guide.
1
In case you don't have an account yet, you can start by clicking on the "Join" button.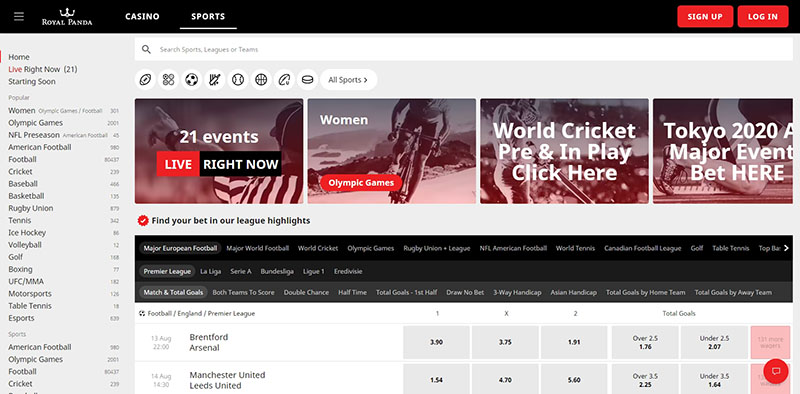 2
Enter your username and email on the next page. Fill up the complete form by entering your first name, last name, address, postal code, city name, gender, date of birth, country, and mobile phone number, and again click on the "Join Now" button.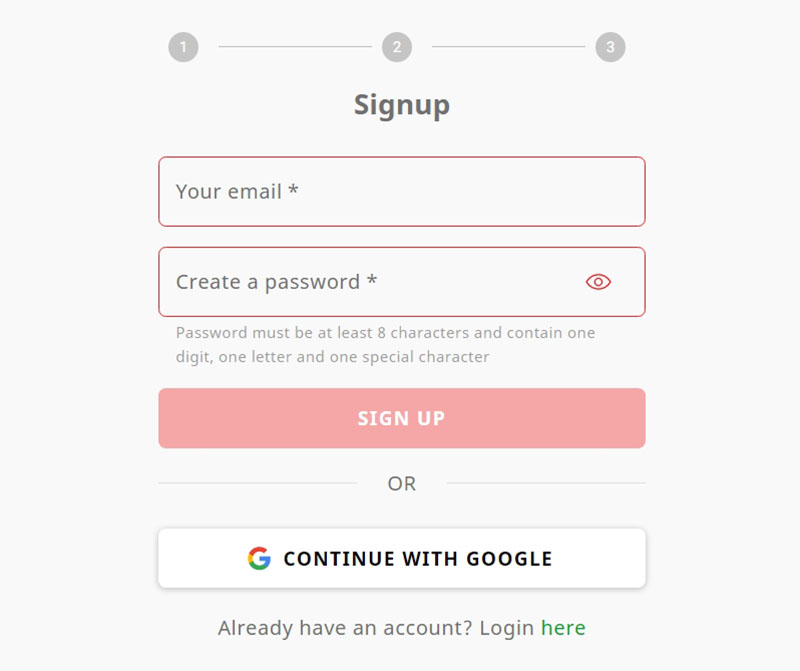 3
The login button will direct you to the casinos' main lobby. Here you can search for the eSports game you want to be on, such as Dota 2.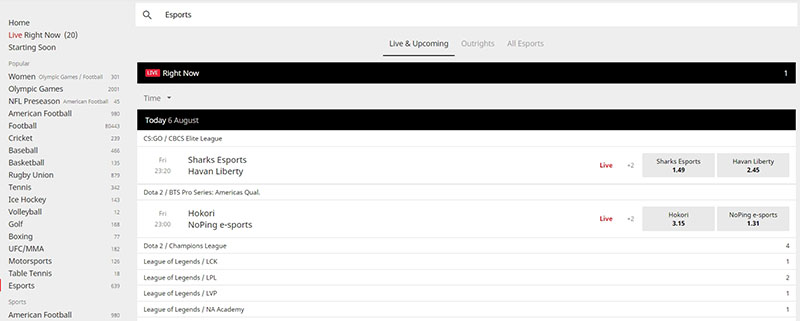 4
The next step is to select your odds by clicking on the boxes appearing in front of the game's title. Then you'll be required to enter your betting amount and click on the "Bet Now" button to finalize your bet.

Prize money will instantly be transferred into your casino vault if your bet turns out to be a successful one so that you can apply for a withdrawal.
What eSports Games can You Bet on?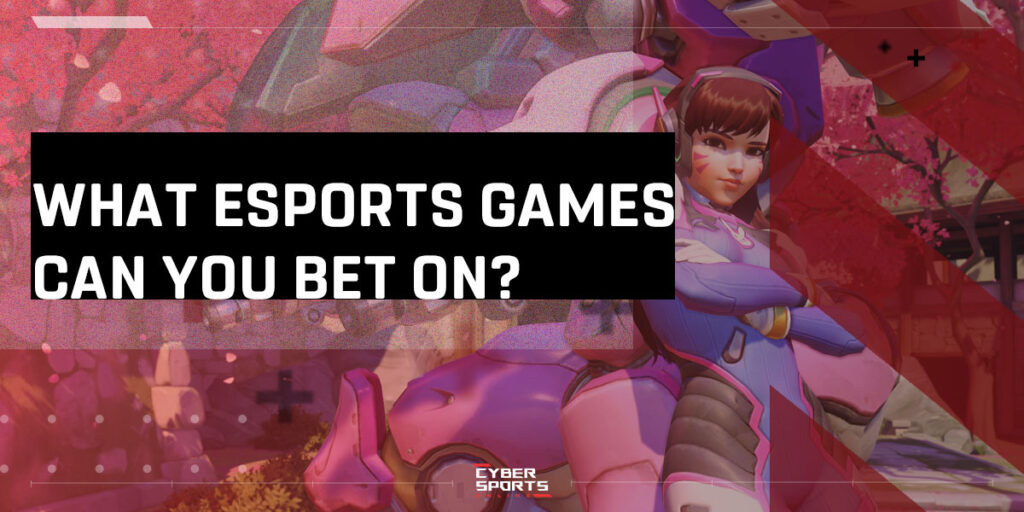 Royal Panda offers a chance for players to take a punt on five of the best eSports games currently being played in the world. Let's have a quick look at these games and find out what betting types are on the offer.
Dota 2: Dota 2 is a multiplayer online battle royal game developed and published by Valve Corporation. The game involves two teams of five players competing against each other, with every player controlling their own individual character. The objective is to destroy the opponent'sAncient', a building located at the center of their base. Every hero has its strengths and weakness, and every player will specialize in controlling a certain hero in a specific area of the map. The bets here are placed on 1st Blood, 1st to 10 Bloods, Match Winners, and Map Winners.
CS:GO: CS:GO, or Counter-Strike: Global Offensive, is another successful game that is a perfect option both for players and viewers, punters in our case. CS:GO is the 4th installment of the highly-popular Counter-Strike series and was released in August 2012. Since then, CS:GO has grown into a global phenomenon with over 40 million copies sold worldwide. What makes CS:GO such a big success is its global professional scene with tons of professional events throughout the year. Royal Panda covers most of these events, which means that the punters won't fall short of exciting betting opportunities. CS:GO betting markets include Match Winner, Tournament Winner, First Kill, Count to 10 Kills.
Valorant: Valorant is the latest addition in the first-person shooter games arena. Developed by Riot Games, the game is a mix of titles such as CS:GO, Overwatch, or Apex Legend. Despite its recent release, Valorant has already attracted millions of players from all around the world. There are already tons of official and unofficial Valorant tournaments been organized. As usual, Royal Panda is among the top betting platform, covering most of these events and presenting a perfect opportunity for punters to make their bets.
Mobile Version and PC Version of Royal Panda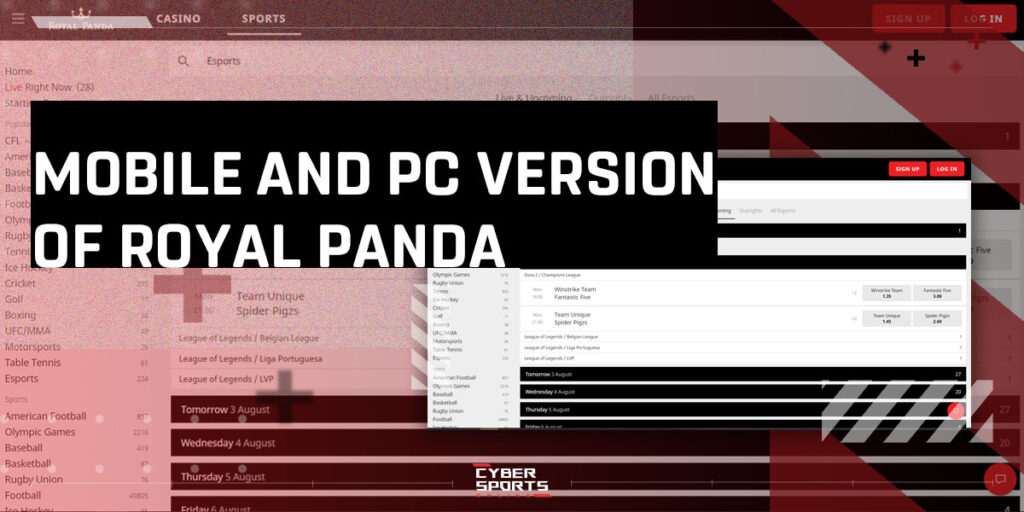 Royal Panda is a premium sportsbook service running on an intuitive website. It's a beautifully designed site without any clusters of unnecessary content floating around on the homepage, as we see on other platforms. Not only the homepage but each section of their website is highly optimized for a better user experience. However, the gaming lobby seems to be very crowded, and there's a lot going on, and you may have to dig deeper to see everything they have to offer and how it all works. Specifically, when you enter their sportsbook, you will be overwhelmed with the number of betting options and may have to look closely to find what you are looking for. Thankfully, the navigation is intuitive and is very easy to use; therefore, you won't have much of a problem. Besides, there's also a search bar that makes life much easier for the punters as they can simply search for the required information or games. Other features available on the website include a live chat wizard, in-game bets, FAQ section, and shareable bets slips.
Now let's have a quick look at the Royal Panda mobile experience. The team behind Royal Panda has invested heavily to enhance the mobile betting experience. As a result, we have a dedicated application to access the betting platform via mobile phone. You can download the app from iTunes for free. Although, you may not find the app on Android Play Store because of Google anti-gambling policies. You can still get your hands on the android application by downloading it from the official Royal Panda website. The second way to access Royal Panda from your smartphone is to visit the website via a mobile browser. However, it can also be taken as a plus because the players will not have to download any software to place their bets instantly. Besides, the mobile website is well built to enhance the overall experience. The button appearing on the lower end of the screen makes it much easier for the punters to navigate the mobile website. Besides, they can also use the search bar to locate the required games or information.
There are a few downsides as well; for instance, we couldn't find a way to switch between the casino and sportsbook. The only way to do this is by manually editing the URL or by searching for Royal Panda sportsbook on Google. Besides, you won't find any main menu buttons on the mobile sportsbook, and it will be hard for you to navigate. Though, thankfully there is a search bar that can help you with the process.
How to Deposit and Withdraw funds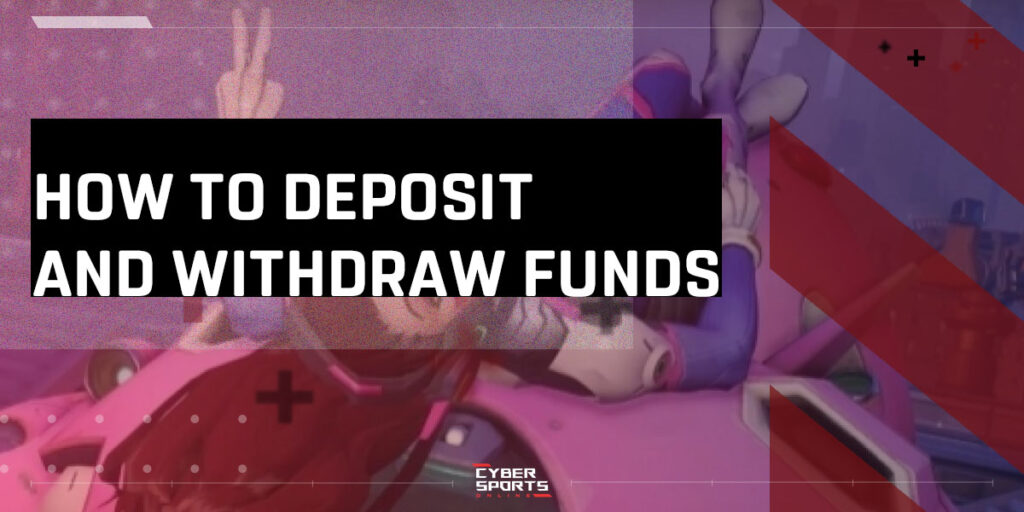 Royal Panda facilitates its customers with a diverse range of payment options. These include all of the branded debit/credit cards; Visa Card, MasterCard, and Visa Electron. Players can also make use of virtual prepaid cards such as Paysafe and Astropay Card for Royal Panda deposits. Besides, Royal Panda also accepts payments through eWallets such as PayPal, Neteller, Skrill, Maestro, iWallet, EuTeller, and plenty more. Apart from these, players can also deposit via Direct Bank Transfers that takes around 24 hours to be processed.
Royal Panda Withdrawals, on the other hand, can be processed through any of these methods.
Royal Panda allows you to withdraw a maximum amount of $100,000 per transaction, while the minimum amount for withdrawal is $10. Royal Panda charges no fees on deposits or withdrawals through the method you are using to make your transactions charge some sort of fees.
Customer Support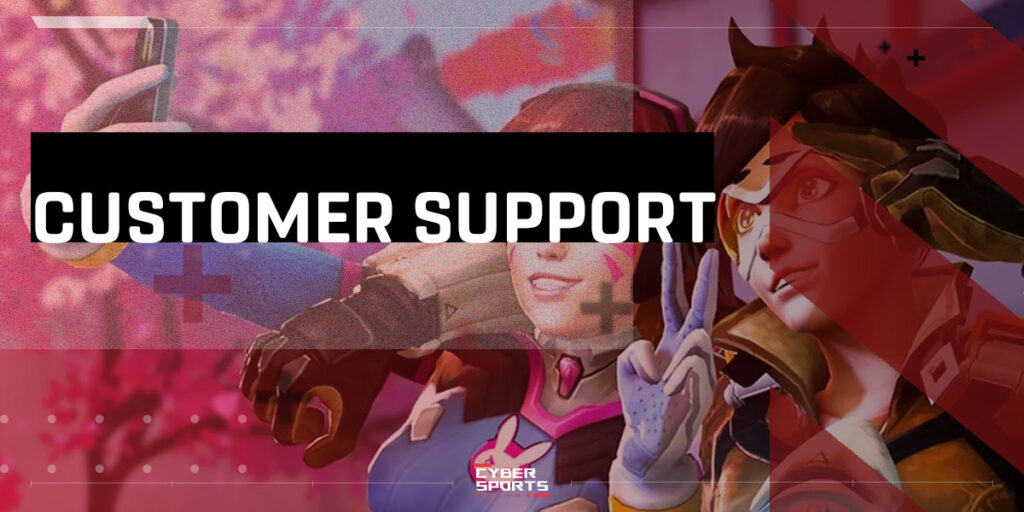 We feel great to tell you that the Royal Panda help team is available 24/7, 365 days of the year. If you ever feel a need to contact customer service, you can approach them via the Live Chat wizard available on both desktop and mobile websites. Besides, you can also hit them up by sending a mail at [email protected]. In case you require urgent assistance, you can give them a call at +356 2778 0418. The comprehensive FAQ section can also be beneficial with basic queries such as payment methods and gambling policies.
We had a chance to get in touch with customer services while conducting this review. Our experience was highly satisfactory as the agents on the other side were well-trained professionals and helpful.